Civil War Surgeon Micah Workman lost everything—wife, daughter, a reason to live. When beautiful young outsider Belle Burdette risks all to get him to save her dying mother, can she salvage his war-torn soul? Can he transform her lost and lonely heart?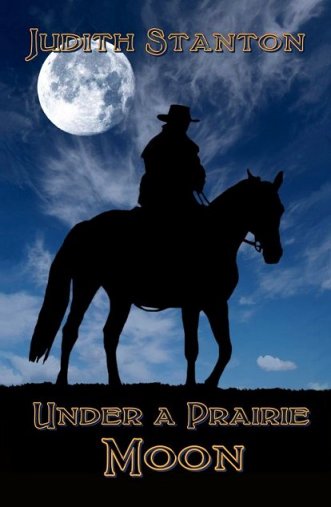 If Charles Dickens had written an American Western it would have been Under a Prairie Moon. Tough times, strong people who live in a landscape wide with danger and wonder. Judith Stanton writes with a poet's eye, creates tall characters who cast lingering shadows and linger long after you turn the page. Marvelous writing. You won't find better on anybody's bookshelf.
 ~ Ruth Moose, award-winning poet and novelist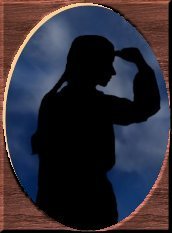 Tears. Damn and blast. She never cried. But she'd never been like this, at her wit's end.
The doctor shook his head. "Pull the trigger, Belle."
She waggled the gun at him. "Put your trousers on."
He swung incredibly long legs over the edge of the bed, but instead of reaching for his trousers, he stroked her leg with a rough hot hand. "What could make you desperate enough to threaten a man like me?"
"I need your help."
"I've got nothing left to give, honey. Either shoot me, or go home. Take that money I won tonight, or anything else you want, and get out."
"Please," she begged, her voice breaking on a rush of tears. "Please just . . . walk me to the livery so I don't have to go alone."
He shook his head and gave a weary sigh. "God give me strength, this is why I don't take women to my room."
 …………………………………………….
The gun bobbed in front of him, but her gaze held his, filled with wounded pride and challenge. Then it struck him. After all he'd suffered, all he'd done, it was too absurd, him hungover in a soddie, ambushed, tied up, and held at gunpoint by an Indian maiden so beautiful that any man worthy of his manhood would be plotting to get her out behind the woodshed to steal at least a kiss.
Any man but him. He gave a bitter laugh. "Go ahead and shoot me, Miss Burdett. It'd be a mercy."
She looked at the gun clutched in her hand, then back at him, and seemed to realize that he meant it. The weapon wavered, and she lowered it to her lap, her finger on the trigger. "Won't you look at my mother? My brother depends on her," she whispered, trying reason, as if reason ever helped.
But his arms and legs were coming back to life, arrows of sensation shooting blood into them, and his stomach was all sour, and the whole picture of his humiliating circumstances rose up, mocking him, and he wanted to shove his way past her, out into the icy cold dead world where he belonged.
Maybe, if he got lucky, she'd put a bullet in his back.
Coming soon in print and eBook format from Cat Crossing Press.