"Here she'd been indulging bawdy fantasies, and the man who'd introduced her to sensuality was indulging prudish notions of reform. 'I'm not afraid of you,' she said."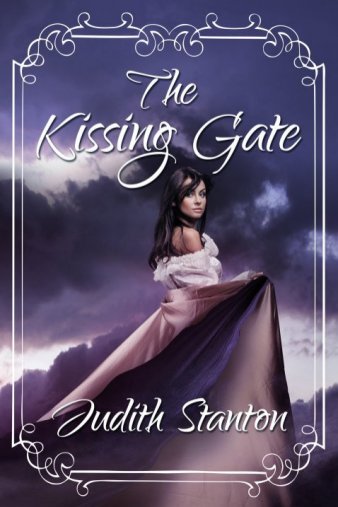 The new Earl of Wraxham, Lionel Westfall, reluctantly leaves a London life of entertainments and dissipation to assume the quiet duties of his late father's country estate. He doesn't expect to find Sophie Bowerbank, his first and only love, the rector's daughter he once kissed passionately in the kissing gate.
Lionel doesn't need her love. With six troubled sons, he needs help. And studious Sophie seems the perfect choice to tutor his three sons still at home, the rapscallion twins Maxim and Alexander, and his youngest, Simon, tormented by night terrors. As mishaps and nightmares unfold, she becomes their staunch ally. Then Graeme, Lionel's oldest, is sent down from Oxford, and Andrew and Marcus are expelled from school. Sophie boldly defends them too, but Lionel has yet to learn how bold she truly is.
For the spinster Sophie has mastered the erotic texts in his father's library and wants nothing more than for Lionel to liberate her from her troublesome virginity—if he will just take a chance. Then they could explore the passion discovered in the kissing gate when they were young and find the ultimate in sensual fulfillment.
REVIEWS
For Georgette Heyer fans, a sharp-tongued governess tames six boys and enchants their rakish father. Sparkling dialogue, unexpected pathos, and an elegantly sensual story.
~ Alicia Rasley, award winning author
.
WHAT READERS SAY ABOUT THE KISSING GATE
 I just read The Kissing Gate and absolutely loved it! Complete with flaws, hang-ups, and endearing personalities, Ms. Carr's characters come to life on the page.
~ Gayle, aka Gaywinglass, review at Amazon.com
Rustic neighbor and daughter of the local squire, Sophie Bowerbank gets Lionel's hellions out of trouble. Lionel decides she would be the perfect tutor for his three sons not away at school. He also remembers her as the girl he kissed at THE KISSING GATE two decades ago and would not mind renewing that practice. Sophie has dreamed of Lionel since those kisses, but finds the man is much more as she knows now that she has always loved him, but hides that because he shows no indication that he feels the same way towards her, which of course we readers know he does. This second chance at love regency is a fine tale due to the lead couple and his six sons, who add humor and drama with their exploits.
~ Harriet Klausner, review at Amazon.com
.
Montlake Romance
ISBN 1477842314