.
EQUESTRIAN SUSPENSE
.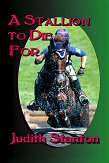 A Stallion to Die For  Lexy Imbriani dreams of Olympic glory. Her wildly unpredictable stallion can jump the moon. But how to protect herself from threatening text messages and Bo from the accidents that sabotage them? And how to live with the most shocking discovery of her life?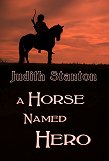 A Horse Named Hero  Half Navaho Hamp Gambrell was driving and drinking in the accident that killed his girlfriend. Exiled to a private school, he struggles to study and fit in while rescuing an abused mustang who is even angrier and more hurt than he is.
.
.
HISTORICAL ROMANCE



.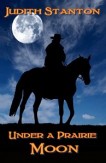 Under a Prairie Moon  Civil War surgeon Micah Workman lost everything—wife, daughter, a reason to live. When beautiful young outsider Belle Burdette risks all to get him to save her dying mother, can she salvage his war-torn soul? Can he transform her lost and lonely heart?
 .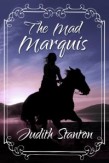 The Mad Marquis  Lord Harry Pelham, Marquis of Raine, marries horsewoman Lady Julia Westfall not for love, but to get her father's magnificent racehorses. As Lady Julia copes with Harry's rejection and his crazy relatives, she proposes the craziest thing of all—a winner-takes-all match race to get her marital rights.
.
.
The Kissing Gate  Lionel, newly widowed and newly an earl, vows to protect the rector's bookish daughter Sophie from his rakish ways. Sophie never got over loving him when they were young and is more than willing to tutor his troubled sons and . . . more than willing . . ..
.
.
.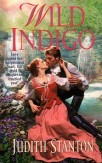 Wild Indigo  To the Cherokee who raised her she was "Wanders Lost," a white orphan in a ravaged land. To the Moravians of North Carolina, she was Mary Margaretha, barely civilized. To Jacob Blum she was Retha, a blazing beauty who stirred his blood.
.
.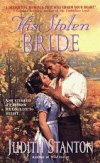 His Stolen Bride  How does a Single Brother secure the bride of his heart when it's not his choice to make? How does a Single Sister resist charmer Nicholas Blum when she's pledged her life to duty?
.
.
POETRY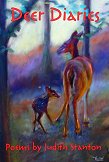 Deer Diaries: the Seasons at Cat Crossing Farm  chronicles the lives of does and fawns, bucks and birds, turtles and snails, and red-eyed bugs throughout the year. From ice and snow to budding spring to hot, stormy summer days and the blazing colors of fall, Stanton's luminous poems invite readers to see the wild life in our backyards with new eyes.
.
ACADEMIC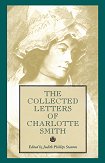 The Collected Letters of Charlotte Smith  One of the most popular poets of her time, Charlotte Smith revived the sonnet form in England and influenced Wordsworth and Keats. Equally popular as a novelist, she influenced Austen and Scott. Her 400 letters, edited by Judith Phillips Stanton, enlarge our understanding of her literary achievement while also showing her spirit, determination, anger and sorrow.